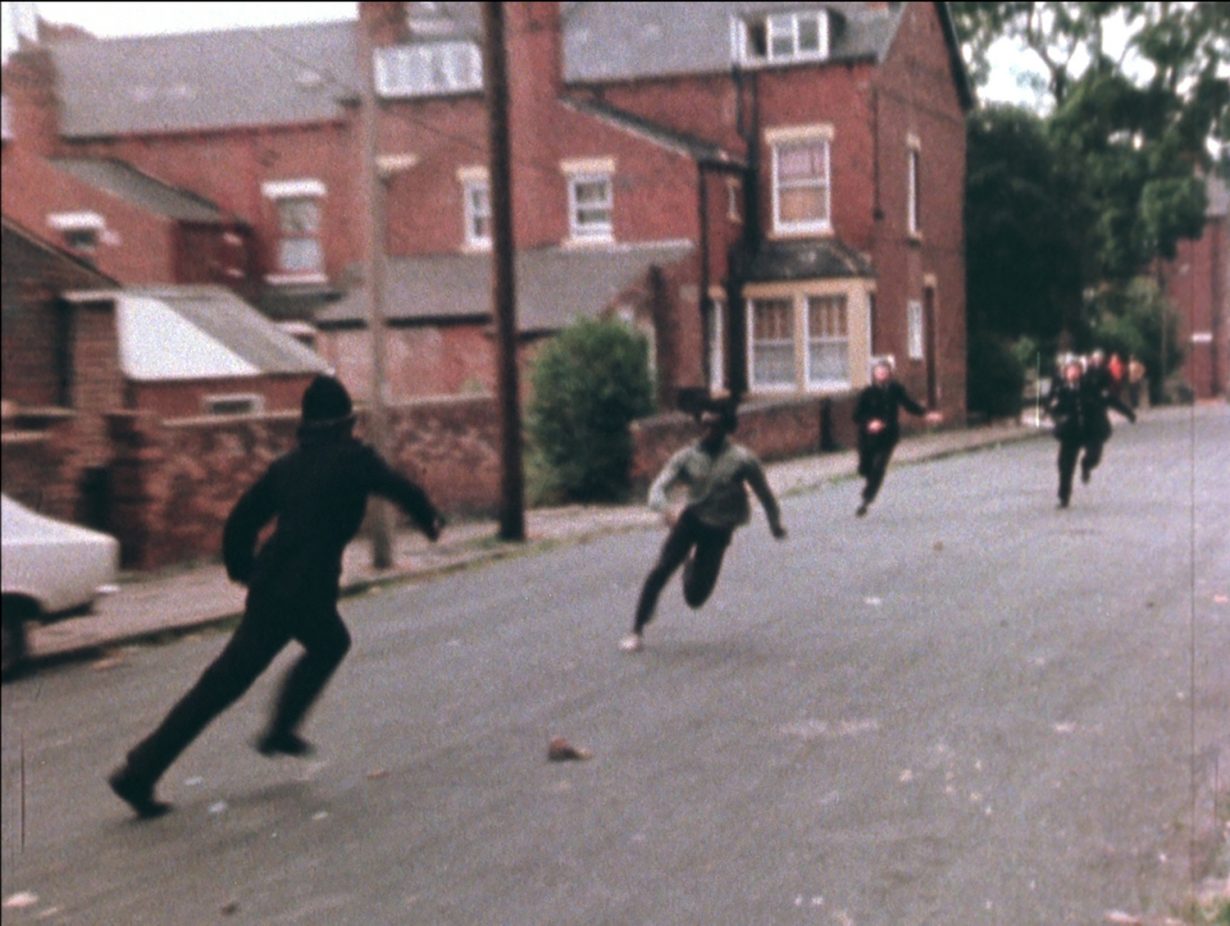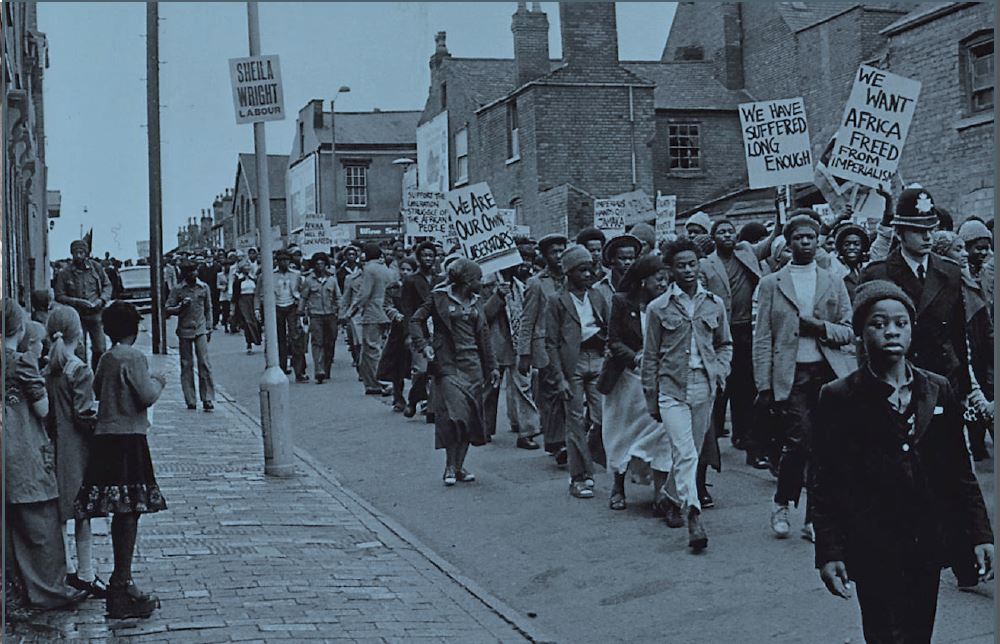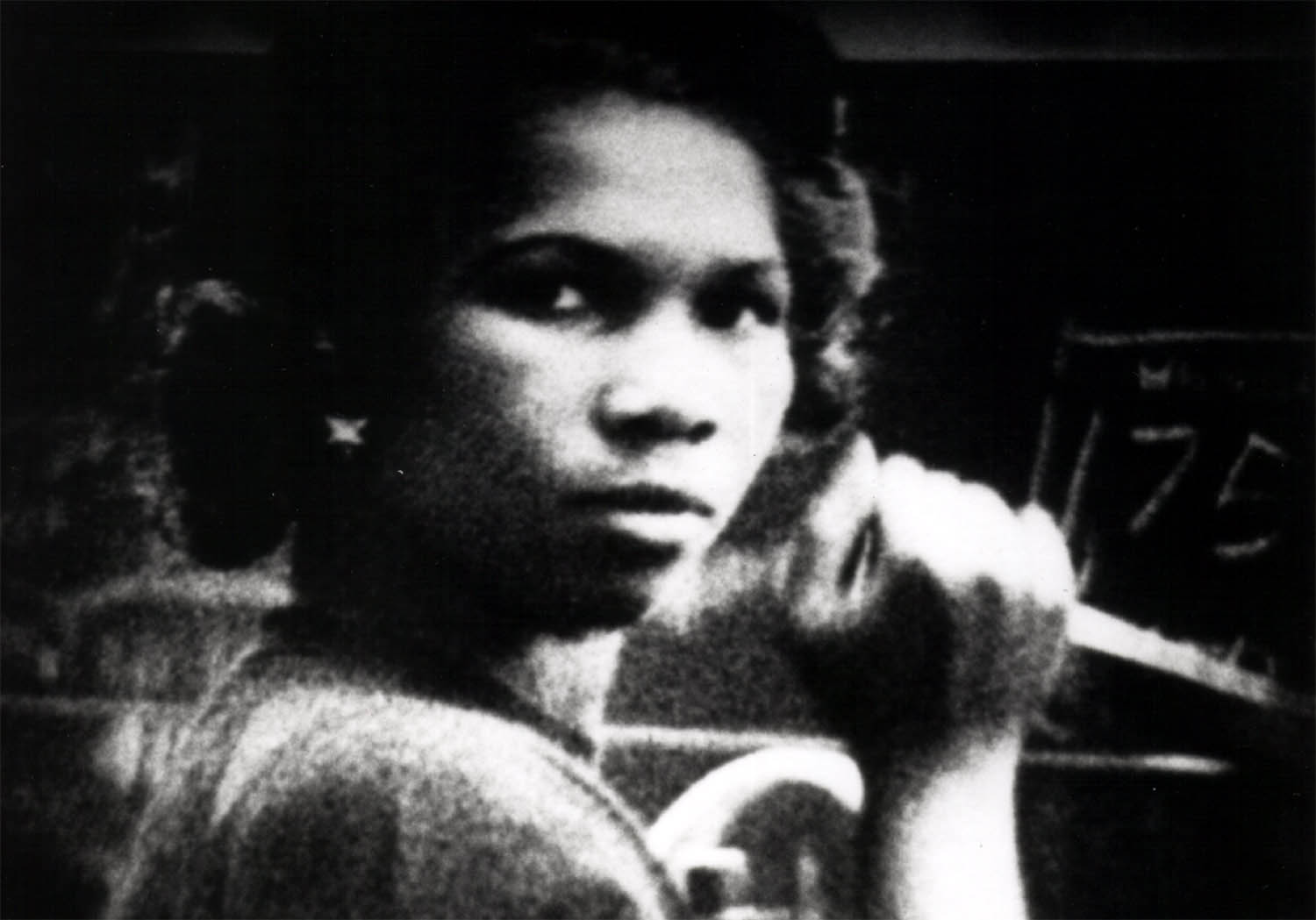 Handsworth Songs (1986)
Rioting broke out in several cities in England in 1985 – and it wasn't for the first time. Racial tensions played a big part in triggering the clashes with police, the looting and the arson attacks. Handsworth Songs examines the unrest and its aftermath in Birmingham's Handsworth district and in London.
It places the riots in a broader perspective, and refrains from pronouncing final judgment. Social engagement and a hunger for experiment mark this associative mosaic: raw street footage, scenes of commemorations of the victims, and testimonies from witnesses and others contrast with photographs and news footage from the more hopeful years, when immigrants from the Caribbean arrived by ship and blacks and whites mingled on the dance floor.
introduced by Mo Hersi & Linde Luijnenberg:
Mo Hersi is a comedian, public speaker, filmmaker and vlogger for Algemeen Dagblad. Born in Ethiopia, he fled as a 3-year-old together with his family when the civil war started. Together with his three brothers he grew up in an asylum center in Slagharen, after which he moved to Dedemsvaart and later settled in Almere.
He is the creator of the mockumentary film Last African in Europe and is an impassioned storyteller.

Linde Luijnenburg is lecturer in European Culture at the European Studies department at the University of Amsterdam. She is Italianist and film and literature scholar and has published on postcolonial theory and Italian and Dutch film and literature. She also produces short films and documentaries, and currently works on a project that discusses Somali diasporic communities and their relationships with Italian culture.
---
Accompanied by short film:
Africa is You (2016)
What does it mean to be born in Somalia, to be in the possession of a Dutch passport, and to live and work in England? What does one bring along, and what does one leave behind during one's travels?
The poetry of Somali-Dutch artist Ahmed Magare brings us to the Somali-Dutch community in Birmingham, UK. In the shape of a short story cycle, we hear various voices sharing their stories of migrating in and through Somalia, the Netherlands, England, and possibly back to Somalia.
The specific Dutch-Somali-English identity of Ayaan, Abdinasir, Abdi-Dani, and many others, tells us about transnational experiences of war, lost family members, asylum, issues of racial profiling, and trauma, as well as the binding elements of Islam, Somali food, business, and sharing the same citizenship and languages. It also shows us the vibrant community of Small Heath, Birmingham, a place and narration that connects these people of various backgrounds, genders, and ages.
For more info & tickets check
kriterion.nl/cineforum