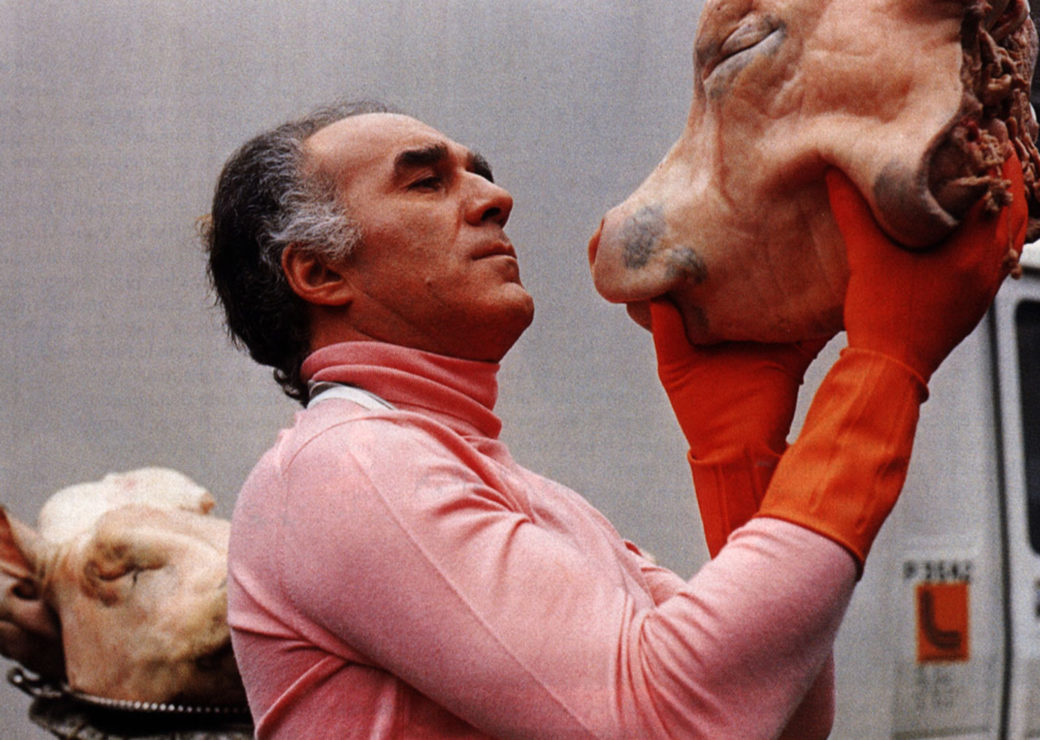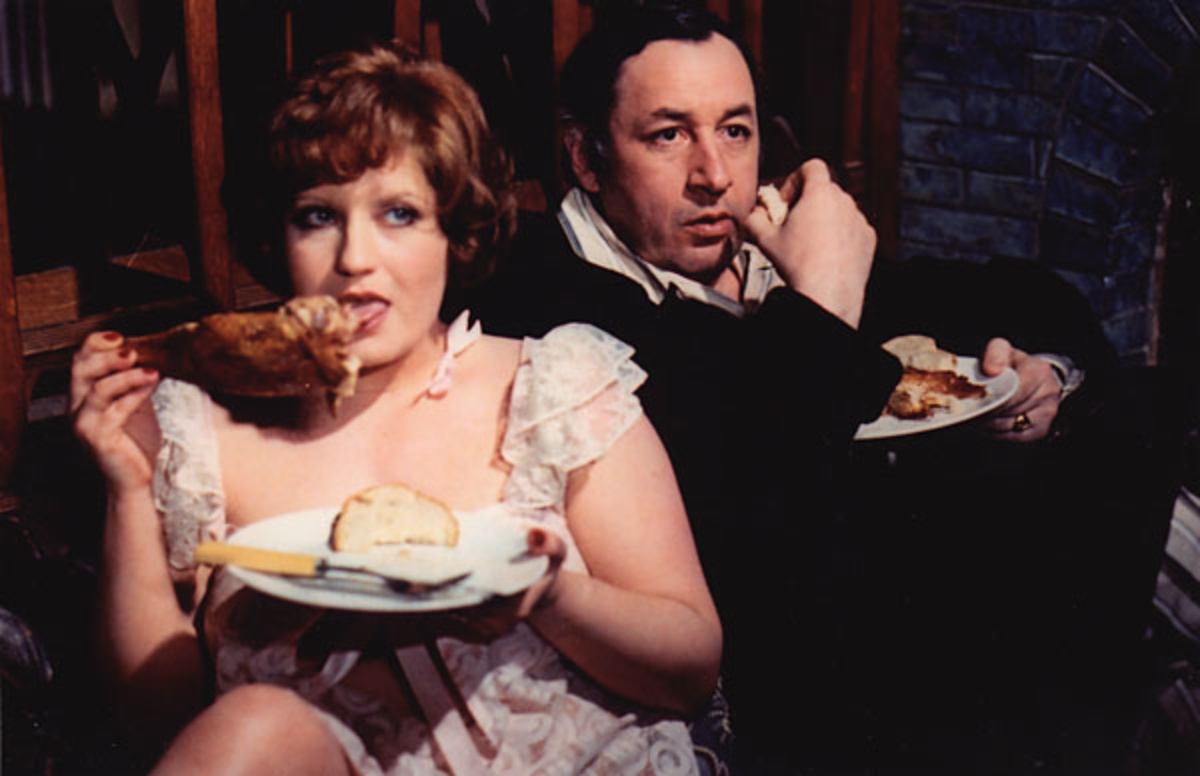 Opening night:
La Grande Bouffe (1973)
Booed in Cannes, censored in cinemas at the time, this film has by now become a cult classic of European cinema history. Central themes – haute cuisine, decadence, existentialism, and the grotesque – are strongly related to European traditions and history, while the plot of the film alludes to a European culture in decay. The focus is on a group of friends who decide to eat themselves to death. They do so in style, one of them being a great cook and preparing the most exquisite meals. While this setup might suggest an atmosphere of vulgarity, the film is in fact not (merely) that, but comical, heartfelt, and human.
La grande bouffe continues to inspire theatre productions (Toneelgroep Amsterdam, 2010), art exhibitions (Soissons, France, 2017), and, obviously, cookbooks (Ugo Tognazzi, 2017). Marco Ferreri (1928-1997), the anarchist filmmaker par excellence, explained that 'Without my cinema, there is nothing. I think through my films'. While indeed there is a strong philosophical debate at the heart of this exciting picture, we could just as well argue that Ferreri feels through his films.
Introduced by: dr. Linde Luijnenburg.

Linde Luijnenberg is lecturer in European Culture at the European Studies department at the University of Amsterdam. She is Italianist and film and literature scholar and has published on postcolonial theory and Italian and Dutch film and literature. She also produces short films and documentaries, and currently works on a project that discusses Somali diasporic communities and their relationships with Italian culture.
Visitors of the opening film will receive a welcome drink upon arrival. After the film, DJ Sjaak will be playing some records in the café.
For more info & tickets check
kriterion.nl/cineforum
or buy directly
here